Braised Soy Sauce Eggs
Jul 30,2023 | Feng He Garden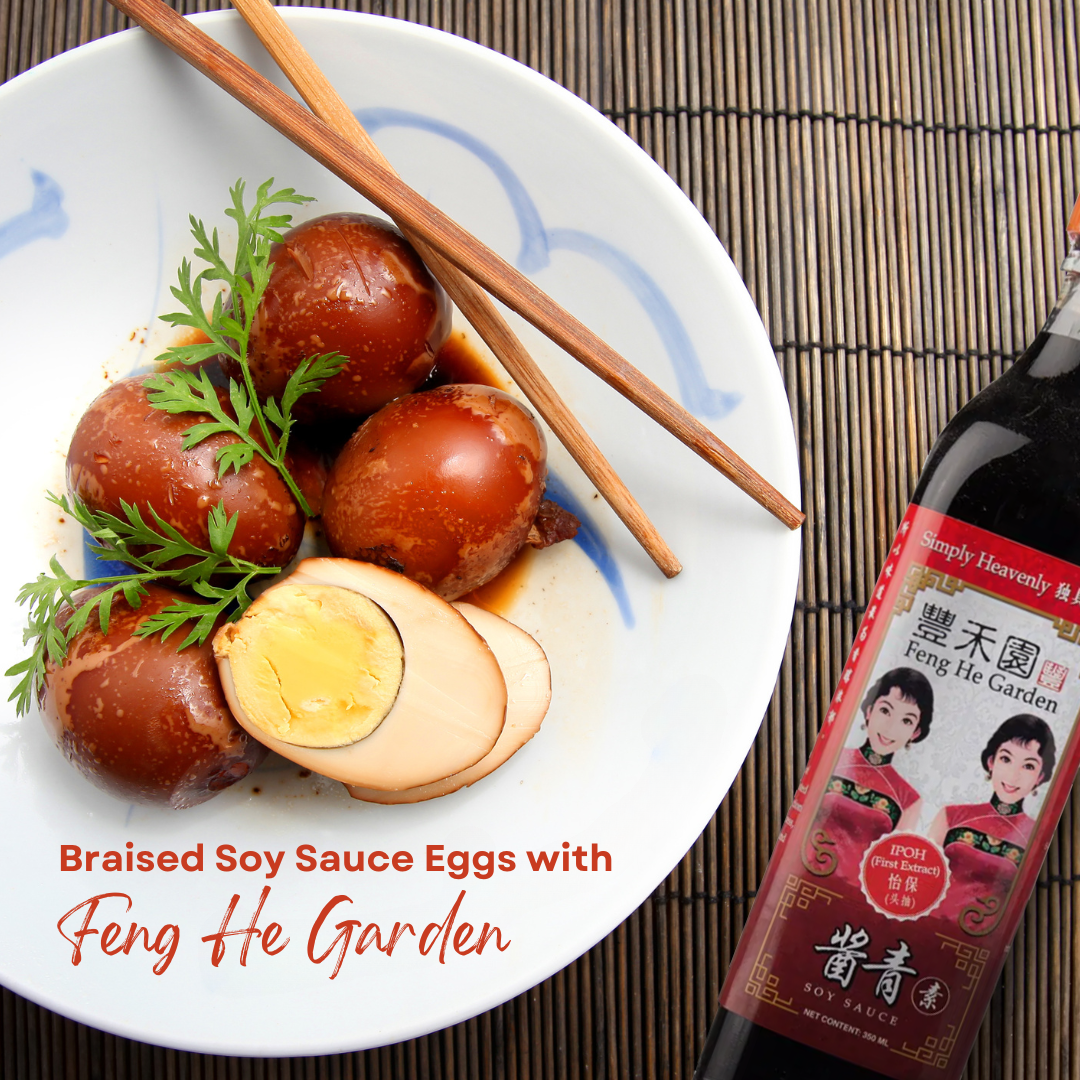 Ingredients:
5 large hard-boiled eggs (peeled)
4 tbsp Feng He Garden Light Soy Sauce
1 tbsp brown sugar
1 cup water
2 tbsp Mirin rice wine
1 stalk of green onion (use only the white parts)
Methods:
Combine soy sauce, brown sugar, water, rice wine, and green onion in a saucepan. Bring it to a rolling boil over high heat.
After 3-4 minutes, remove the green onion with tongs and reduce the heat to medium.
Gently place the hard-boiled eggs into the saucepan. Simmer until the sauce reduces to about 1/2 cup (approximately 15 minutes). While simmering, lightly roll the eggs in the sauce.
Turn off the heat and let the eggs cool.
Comment